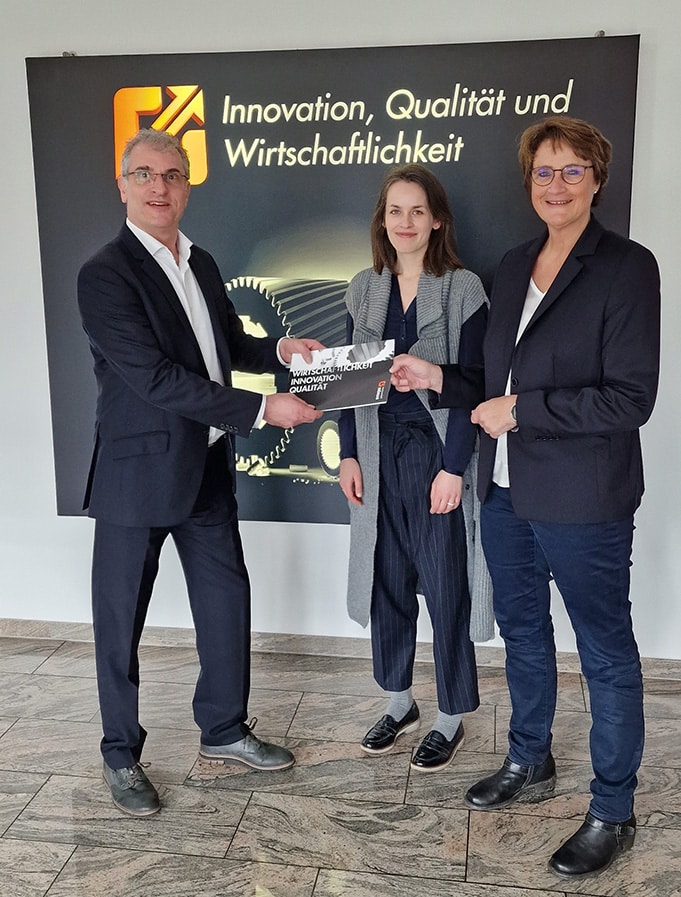 Mayor Sabina Müller visited the Maschinenfabrik FRÖMAG in Fröndenberg together with business promoter Anna Wehrmann.
Sabina Müller: "My goal is to strengthen the businesses in Fröndenberg/Ruhr and secure jobs. I like talking to local employers and I look forward to gaining a personal insight into the companies."
During a joint tour of the company, Michael Schultheis, Managing Director of Maschinenfabrik FRÖMAG GmbH & CO. KG, informed mayor Sabina Müller about the company's products. Various topics were also discussed, such as the rising material and energy prices, the effects of the corona pandemic and the heavy rain event in July 2021. "We have reacted very flexible to these challenges! Our employees stuck together: medium-sized companies are able to react be very fast and innovative!" explains Schultheis.
The FRÖMAG machine factory is a traditional family business with many years of experience and competence in the production of CNC-controlled machine tools for keyseating, slotting and broaching 50 percent of sales are generated abroad. The particular strength of FRÖMAG is innovation and good teamwork. "We love a long-term perspective and a good working atmosphere. Our employees come from the city and region!" says Schultheis with pride.
We are looking for tool mechanics, industrial mechanics and product designers, and also train them ourselves.
More information at: https://froemag.de/