With a FRÖMAG retrofit, existing machines can be brought up to date. By furthering the use of mechanical components, machines can be given a second life. This program creates a money saving alternative to a new machine.
The essential points at a glance:
Up to 30 % faster setup time
Energy savings up to 10 %
OEM FRÖMAG-Retrofit
1 year warranty
FRÖMAG – OEM tooling and equipment
Up to date safety conformity machine features
Advanced features and touch screen display
Intuitive operation with FRÖMAG user interface
No programming required
Optional remote maintenance feature
Cost-effective alternative to a new machine
Disassembly
The first step in the retrofit process is the disassembly of the machine. Wear parts, electrical components, and machine controls are dismantled and disposed of in a professional manner.
Mechanics
After the initial disassembly, mechanical components are inspected for dimensional accuracy and wear. If necessary, these parts are then replaced.
Technical
After mechanical review, the machine will be equipped with the latest technical standards and safety measures. The scope of supply will include technical documentation.
Result
The rigid FRÖMAG machine design, in conjunction with revised mechanical components and latest APC2 control is an excellent investment.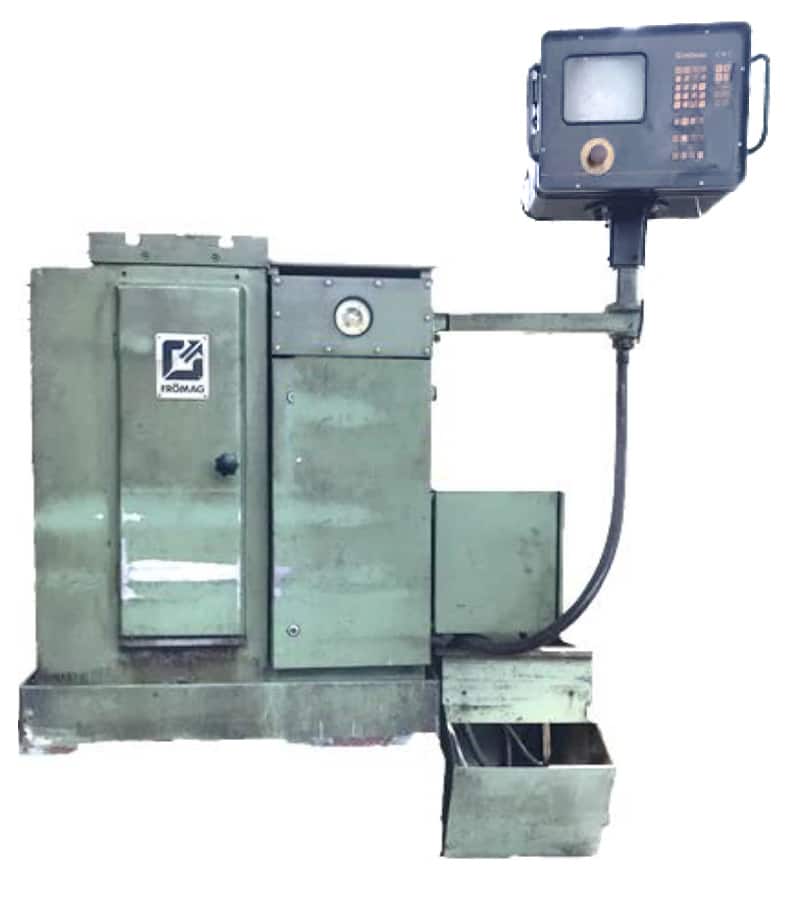 Frömag CNC 70/600 construction year 1989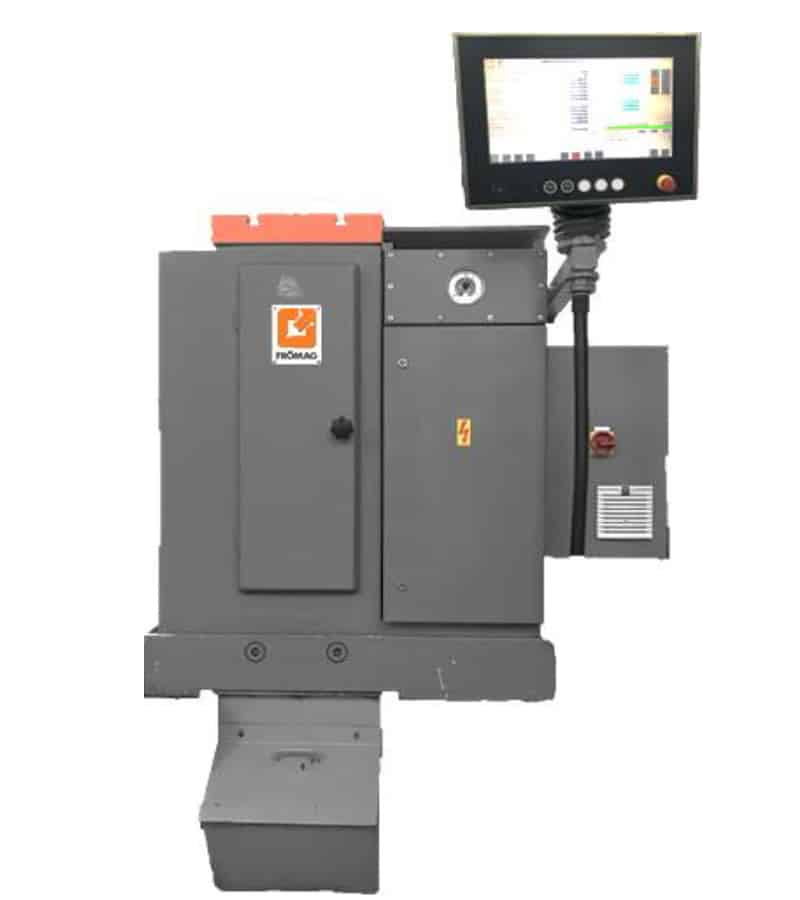 Retrofit 2023 with APC2 control