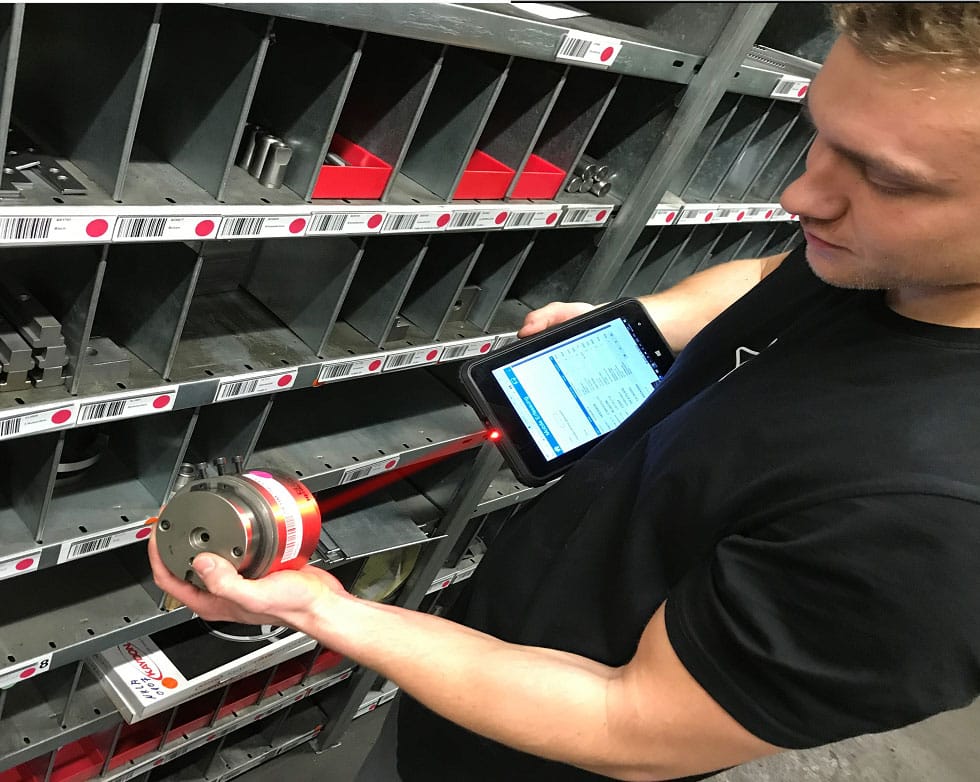 In order to reduce the effort for the storage and retrieval of parts as well as for material bookings, we developed a digitized solution for the FRÖMAG-specific processes with our IT service provider TRISTAR Menden.
In the first step, the effort for the inventory was minimized in order to save valuable time. In the further course of the project, incoming goods postings, warehouse postings and the storage process were largely implemented digitally.
In addition, the placement of production orders, the creation of pick lists and packing lists, taking into account dimensions, weight and feedback, have been added.
Our long-term partner TRISTAR Menden implemented this requirement integrated into the ERP using mobile devices.
The mobile data acquisition (MDA) is integrated live into the merchandise management system and forms another important component in digitization.